Le "bichique" : une ressource au cœur des préoccupations
Team 4: Larval dispersal and communities organization in austral and tropical island systems
Rivers of tropical volcanic islands are mainly inhabited by amphidromous species, life-cycle of which takes place partly in freshwater (juveniles and adults stages) and partly in seawater (larval stage). Among the amphidromous species inhabiting insular rivers in Western Indian Ocean, the goby Sicyopterus lagocephalus is characterized by a post-larval stage recruiting in the rivers of Mascarene and Comoros Archipelagos, after few months spent at sea at the larval stage.
This specie is given a different interest from people on the different islands. Thus, the "bichique" is an emblematic and patrimonial resource on Reunion island, where it is targeted by a traditional fishery, taking place in canals at the rivers mouths. Considering as a delicacy on Reunion island, the bichique's price is high, reaching 50 to 80€/kg, raising the question of the equity in resource access, as well as its durability. On the other side, in Mayotte, the bichique does not raise such interest among population. It is not fished, except by-catch, when women fish with their traditional net called "djarifa", in the mangrove, to get food for their own family.
Within this project, we aim at understanding why the relation to bichique but also to the Sea and the River, is diametrically different between Reunion island and Mayotte.
In an ecological point of view, it is imperative to extent the study of S. lagocephalus population dynamic at the scale of the south-western Indian Ocean, so that Comoros Archipelago will be included. Indeed, a recent study of population genetic has shown that larval exchanges occur between Comoros Archipelago, Mauricius and Reunion islands. Then, our project will first focus on a comparison between Reunion island and Mayotte. The recruitment variability will be analysed through a seasonal and inter-annual comparison of the ages, sizes and weights of the postlarvae at the time of their recruitment, among rivers in each island, and between islands.    
Date:  avril 2018-
Le projet Bichique fait partie des projets longs de SUITE : le soutien financier est reconduit chaque année, sans date de fin
Funding:  SUITE  (Sorbonne Université Institut de la Transition Environnementale)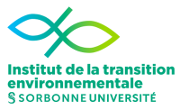 Project coordinator: Dr. Céline ELLIEN, équipe BIOPAC, celine.ellien@upmc.fr
Partner: Hélène ARTAUD, anthropologue, équipe PALOC, helene.artaud@mnhn.fr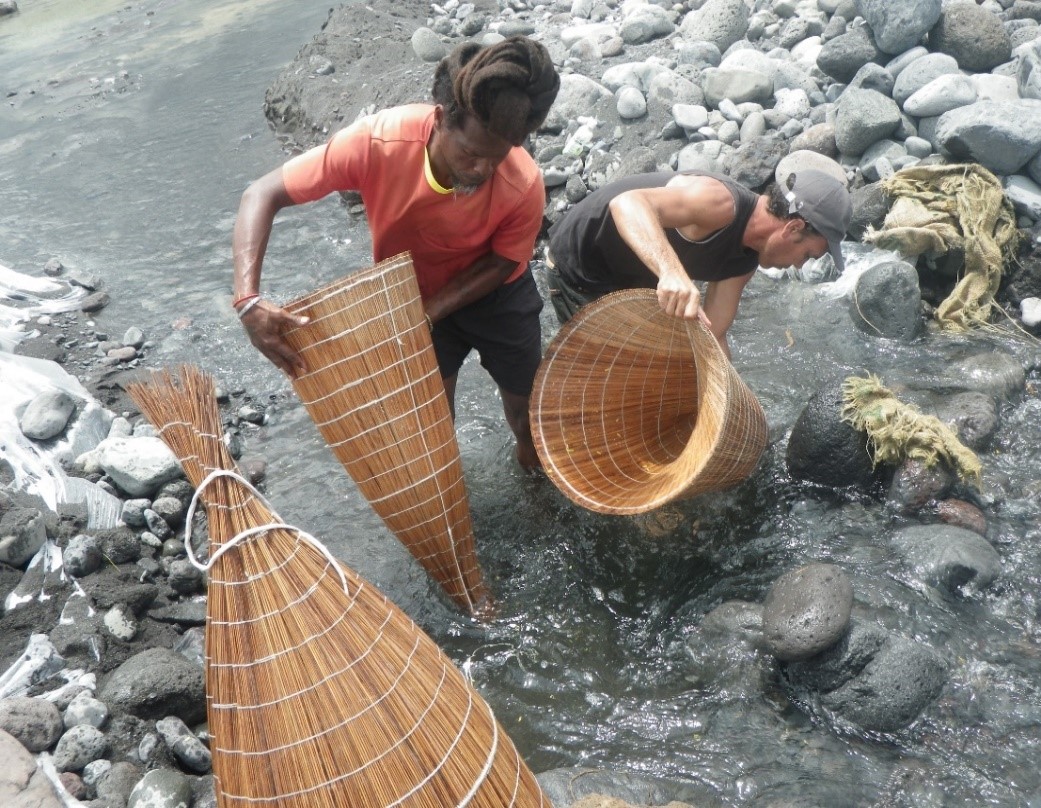 Pêcheurs de bichiques traditionnels - Rivière des Galets, déc. 2015.