Jack FALCON
Jack FALCON
The French National Centre for Scientific Research (CNRS)
General topics
Photo-Neuro-Endocrinologie Comparée et Evolutive :
Evolution moléculaire et fonctionnelle des systèmes visuels.
Photo- et thermo-sensibilité chez les poissons et impact sur la synchronisation des horloges biologiques et la production de mélatonine.
Rôle des facteurs de l'environnement et de la mélatonine sur la régulation temporelle des fonctions neuroendocrines & adaptation aux changements climatiques
Modèles d'études "non conventionnels, principalement les poissons chondrostéens & téléostéens ; à un degré moindre les agnathes, sauropsidés et mammifères.
Recherche fondamentale et valorisation dans les domaines de l'aquaculture, la conservation de la biodiversité et l'éco-toxicologie.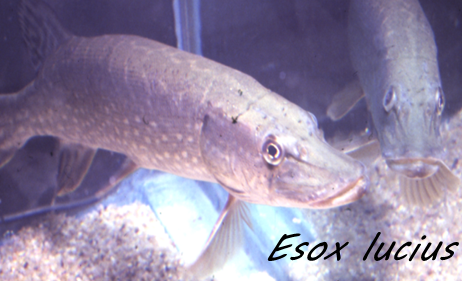 Techniques pratiquées
Microscopie photonique & électronique (y compris 3D) ; histochimie et cytochimie ; immunocytochimie ; hybridation in situ ; électrophysiologie (extra- et intra-cellulaire) ; radio-autographie ; radio-liaison (protéines membranaires et cytoplasmiques) ; biologie moléculaire (clonage, séquençage, expression, transfert Western / Northern / Southern, mutagenèse dirigée, analyse des lipides) & cellulaire (culture d'organes et de cellules, pharmacologie) ; biochimie (enzymologie, ELISA, HPLC) et biochimie structurale des protéines
Titre du projet de recherche :
Facteurs du milieu et mécanismes physiologiques et neuroendocriniens de l'adaptation chez les poissons
Expertise et Valorisation
France :
ANSES, Agence Nationale de Sécurité Sanitaire ; Commissions de recrutement de divers organismes (IFREMER, Universités) ; Consortium Européen pour le Saumon Sauvage
Etranger :
ANEP, Agencia Nacional de Evaluación de programas (Madrid, Espagne) ; ECIMAT, Station de Biologie Marine (Vigo, Espagne) ; GIF (German-Israeli Foundation ; Israël) ; BARD, Israël Binational Agricultural Research and Development Fund ; BRC, British Research Council (Grande Bretagne); ISF, Israël Science Foundation ; NIH / NICHD, National Institutes of Health/National Institute of Child Health & Human Development (Bethesda, USA) ; IOLR, Israel Oceanographic & Limnological Research Institute.
Contrats de recherche en cours
Contrats ANR : France : SALTEMP (saumon)
Contrats Européens : FEDER Plan Loire